President's Message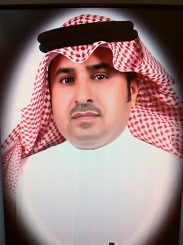 Mr Aweida M. Al Mansour
President
Modern Eastern Services Co.
The record growth rate of Saudi economy is a result of the unprecedented level of expansion in many industry sectors, in terms of both size and diversity of projects. Modern Eastern Services Co. (MDEST) was set up with a single vision of contributing to this economic growth by capitalizing on the demand for materials and supply for many of the new and existing projects.

MDEST is a broad-line supplier of services and products to the various industries in the Kingdom and abroad.We are committed to providing fast, reliable and efficient supply of products and services to a wide range of clients for a variety of requirements in activities related to Project Management, Engineering Design, Engineering Consultancy, Construction Services,Operations & Maintenance.

Our success depends on building lasting relationships with our clients and partners. We are deeply acknowledge the support and appreciation given to us by all our clients. Our passion to serve and to keep our clients as first priority in business has led to a successful business model that we are proud of today. Our Oil & Gas and Construction customers rely heavily on us to provide timely and cost effective services.

Industrial tools, Personal Protective Equipment and Construction Materials supply has been made simple by MDEST today. We acquire from within the country or procure from elsewhere the best in the world products for our esteemed clients. Some of our new project customers may require supply on a daily basis and MDEST has made it our mission to be present at the project site or wherever the requirements are needed. We are in the process of expanding our operations to other regional markets.

Growth will be achieved through expansion and enhancing our customer base. We are, above all, a "people company", always believing that employees are our most valuable asset. Our corporate culture expresses this value in collaborative relationships we build, the standards by which we measure our work, and the commitments we make to our people.

As President of MDEST, I want to offer my personal commitment to our customers to ensure that we will continue to excel in our pursuit of complete customer satisfaction and will be a trusted partner in the growth of all our clients.
sd/-
Aweida Al Mansour